Fabricator Membership Form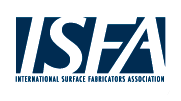 Please fill out this Fabricator Membership Form to submit an application for Fabricator Membership Status. If you also wish to register additional fabrication branches of your main company, you will need to fill out the form for each additional branch.
To apply for Associate Membership, please CLICK HERE to be taken to the Associate Member Application.